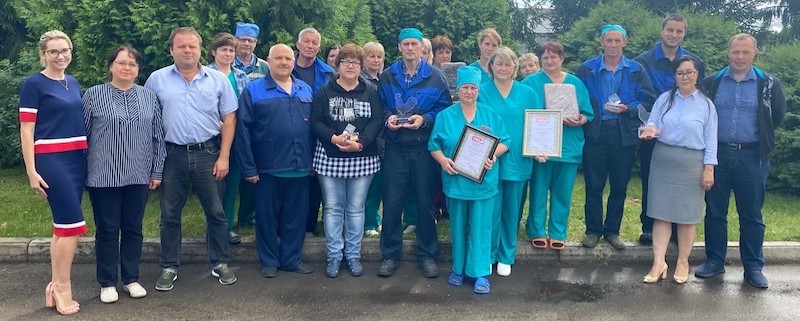 13 Aug
"Elinar-broiler" poultry farm was awarded the honorary status of a member in Ross 140 Gold Club!
The club was created by Aviagen – the world leader in supplies of parent chicks –  as a form to reward the merits of poultry farmers who have achieved high performance during their intensive work in raising chicks and chickens.
High results were achieved on Noginsk poultry farm – a production site of Elinar-broiler poultry farm.  The way of Noginsk poultry farmers to achieve such high numbers was not fast.
Thanks to hard work of specialists at all levels in production chain, the poultry farm joined Ross 140 and Ross 140 Gold Club with two flocks at a time: 142.09 and 148.02 chicks per initial laying hen!
We hope that even higher indicators are waiting for the poultry farm in the future, which will allow the team to get precious Platinum Level!